Run your security operations with THERMS
Our software gives you the tools to run a modern, efficient and successful security operations.
Web & Mobile App Access
From BOLO alerts to automatic report emailing, everything that happens on THERMS is instantly delivered to the right person. Allowing you to cut down on response times while giving you more information to make the right decisions.
D.A.R. & Custom Reports

THERMS provides many tools for completing and customizing your reports. Once they are approved by a supervisor they can be instantly emailed to the client or scheduled to be send later.

Locations & Posts

Quickly check all of location important details such as post orders, tasks, alerts, access logs and much more. Easily create new reports or other location specific entries from the same place.

Dispatch Call Center

Dispatch caller directly registers the information on the system. Officers get notified and take action. Resolution time and details are automatically logged into THERMS for future analysis. It's all seamless and intuitive.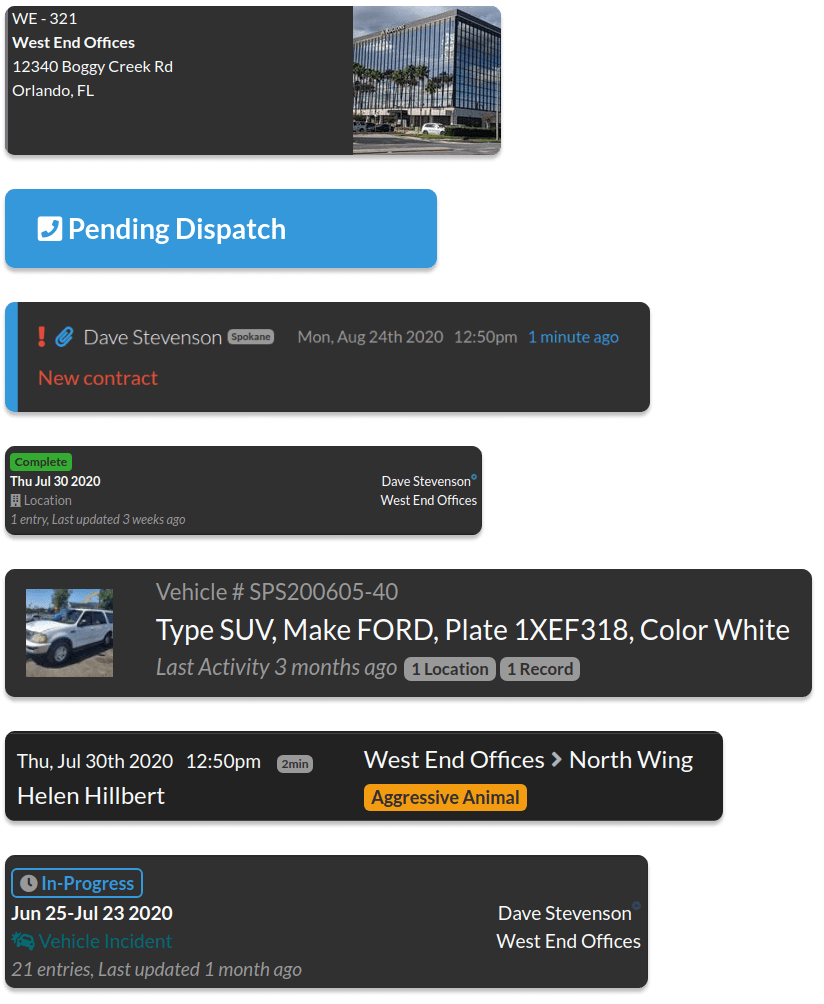 Records Management

People, property and vehicle tracking. See all of a record details at a glance along with their history time line.

Schedule & Clock-In Time log

Integrated schedule builder that allows your personal to clock in and out as well as to log in their status.

Client Portal

A dedicated app just for your clients to see the latests updates on their locations.