Locations
Designed to be modular, whether you want to run a fully location centric operation or using them for as little as saving their contact details, we got you covered.
QR / NFC Tags

Officers can scan them with their cell phone or mobile device to check-in at locations.

Sub Locations

Improve the management of big locations by quickly showing exactly where each action took place.

BOLOs (be on the lookout)

Severity sorted BOLOs allow officers to always be prepared while patrolling the area.

Tasks

Create and assign frequency for job duties. Looking at the completion history you can clearly see when were the tasks completed and by whom.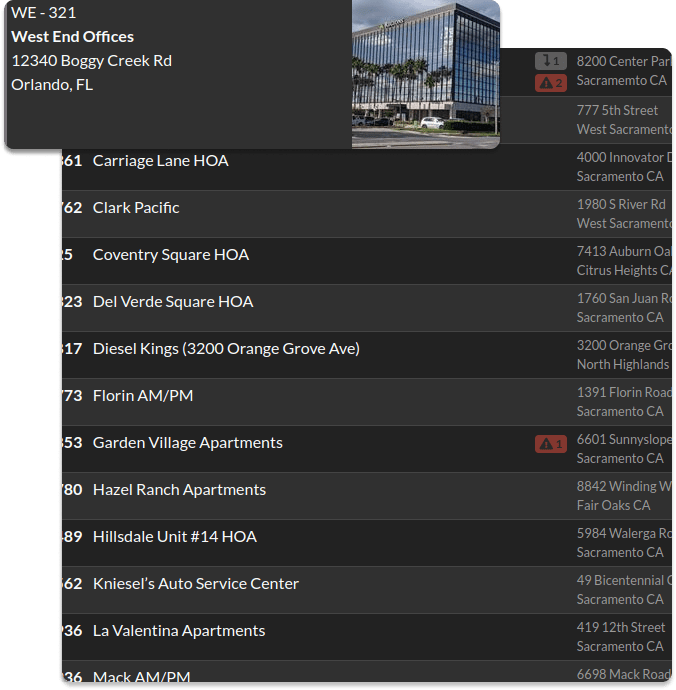 Always in the loop
From emergency contacts to contracted services, all operational aspects of the location contract can be easily accessed. Notifications improve response times and make it easy to prioritize urgent tasks.
Information
Contacts

Files

Maps

Pass Downs

Post Orders

Services
Notifications and Logging
BOLOs

Pass Downs

Dispatch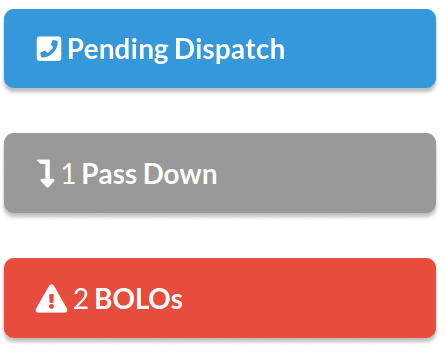 Reports
Security guard reporting is built into the THERMS application. Full of features for your security guard and patrol team to report all aspects of their duties on client and company locations.
Not only we provide you with a carefully curated list of report types to cover the most common cases. You also get a full featured custom report builder to create the exact report you need for any given situation.
Events date & time logging

File attachments

Record linking and search

Approval step by supervisors

Report emailing schedule

Dozens of built-in report types and entries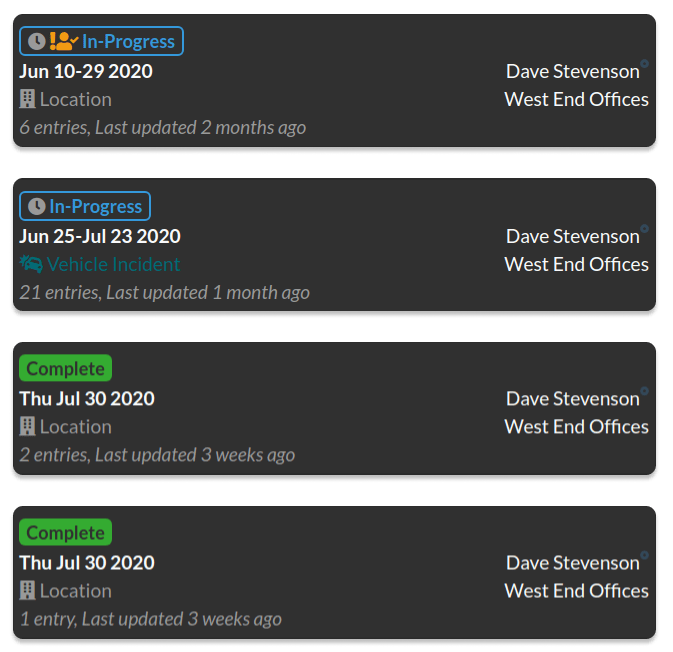 Custom Report Builder
Every organization carries out their operations differently. We adapt to the way you work by providing an user friendly interface to create custom reports and customize the existing ones.
Build it the way you need it

Our drag-and-drop builder will provide you the building blocks to create exactly the report entry you need. You can even add internal notes for your personal that won't be seen in the final report your clients receive.

Completely Modular

Combine any number of report entries to create the perfect report for every situation. Need to have a foot patrol report with tag scans and incident reporting? You got it! A new route requires to watch over a store? Add the retail theft entry to foot patrol and you are ready to go.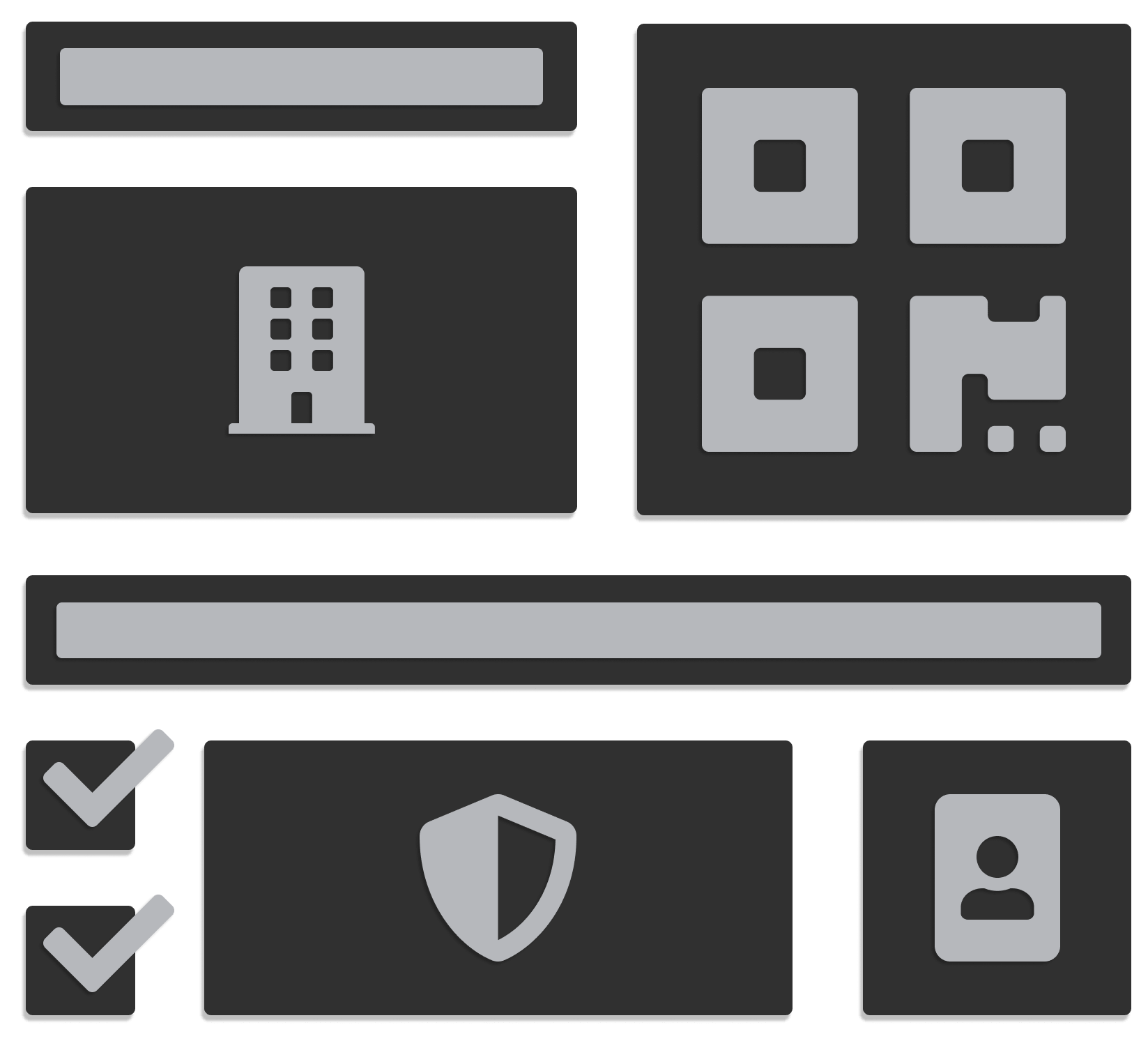 GPS
Get an bird's eye view of the situation. Know where your team members are and where alerts are taking place.
Region Map

Quickly see where the action is. Use our filtering tools to see exactly what's the status on a specific kind of incident.

Geo Fence

Know when your security officers arrive and leave a Location.

Position Snapshots

See where your team was in any given time frame.
Geo Tracking
Keep your team accountable with Geo Tracking. With it, you can easily see the position history of any user, where they were, how did they get there and where did they go.
Breadcrumbs

See GPS breadcrumbs for your security officers while they're on-duty.

GPS Tagged Reports

Optionally require GPS tags in your security officer's Report Entries.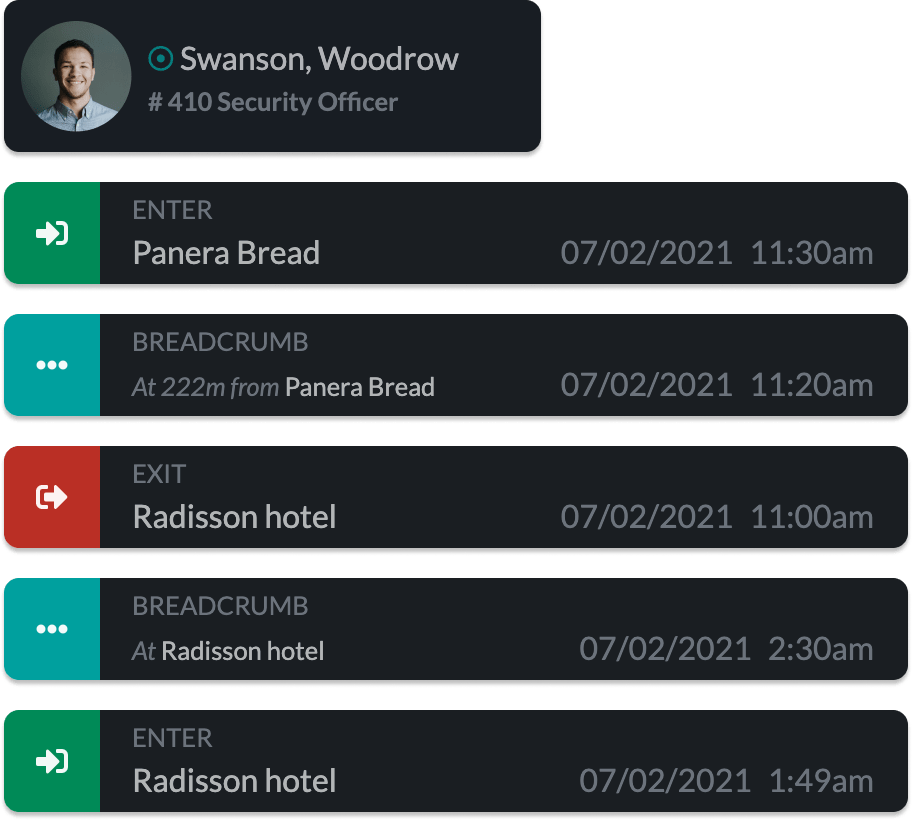 Records
A powerful feature that allows your organization to keep track of any desired person, property or vehicle.
Wondering if the suspect is a repeated offender? Want to know how many times has that car been towed? Records enable you to get the answer in just a few seconds while patrolling on the field.
Link them anywhere

Once created they can be linked to practically any type of entry, allowing officers to quickly check it's history and past incidents.

Powerful and fast lookup

An advanced search engine allows users to quickly search the entire record database, it features many filtering options and parameters.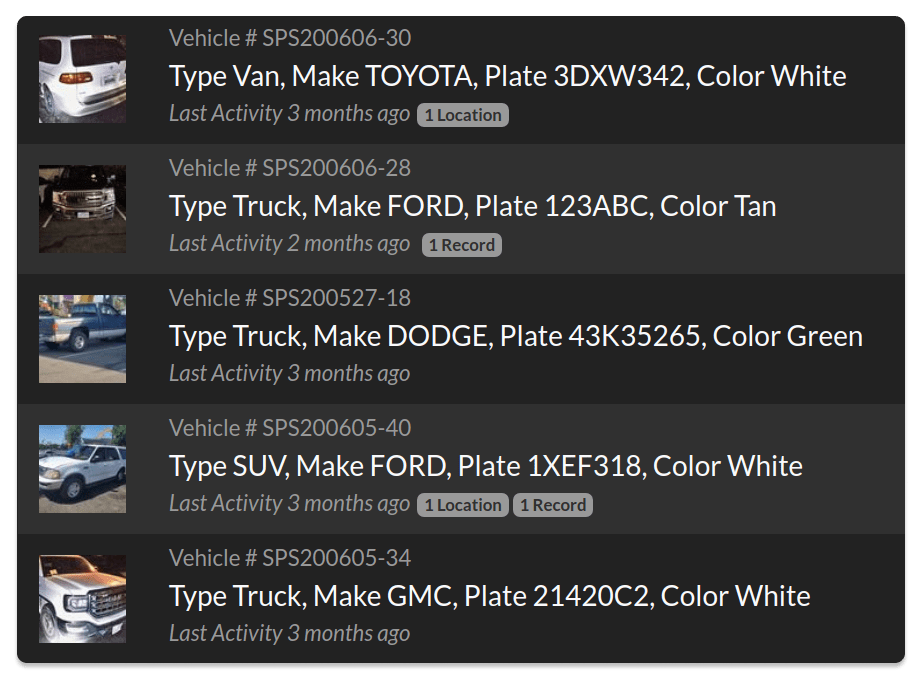 Dispatch Calls Integration
Our robust dispatch module will empower your staff to easily handle any dispatch call. Real time information relay and transparency in each resolution step ensure dispatch calls are efficiently handled.
Log

Either by adding our dispatch request form to your website or using dedicated dispatchers, the dispatch is created directly in the system ready to be acted upon.

Assign

Either directly assign a service call to an officer or leave it open for the first available unit to pick it up.

Track

Automatic calculation of resolution and step times, notifications about current service call status.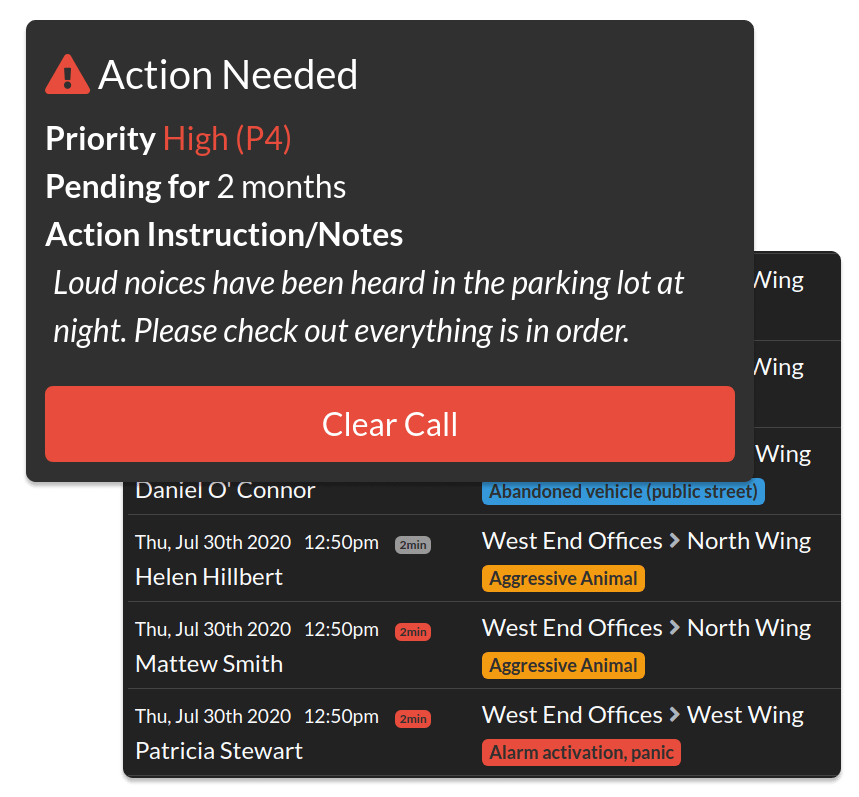 Communications
Internal work related communication is critical for the success of your security firm's operations. There are several built in tools and features that THERMS provides the security team to communicate.
Bulletin Board

Internal Mail

Chat Messaging

Email Notifications

Text Message (SMS)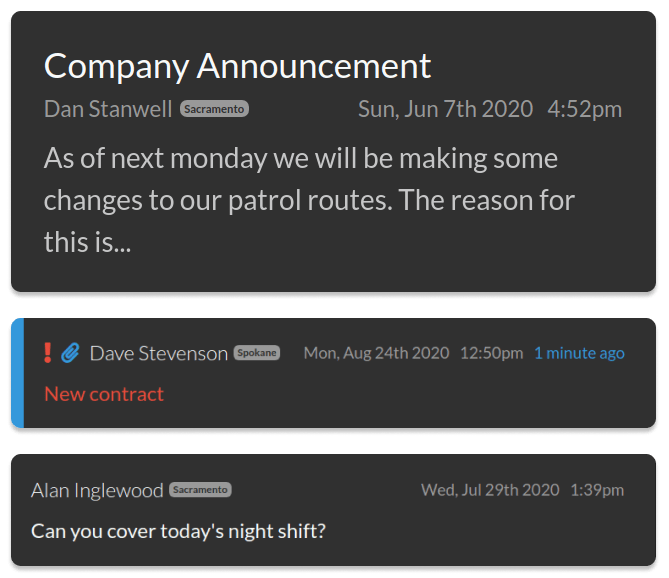 And Much More...
Assignments

Similar to Locations except they are designed to provide different information. Geared towards special events, bodyguard, executive protection or temporary assignments for a client.

Guard Certificate & Permit Expiration Tracking

Allows users and security company admin input, track, and get an alert when a guard or security officers permit or certification is going to expire.

Regional Offices

Security organizations with multiple offices can compartmentalize their operations within regional accounts.

Roster

A full list of your organization's employees using THERMS. Search or browse it to quickly see where they are assigned, current permissions and recent activity.

Patrol

Operate smooth and efficient with all the reporting and communication tools the patrol officer needs to do the job. Track vehicle check-in/out, fuel, maintenance, and mileage per vehicle. You can also group locations to specific Patrol Routes for keeping your patrol operations running smooth.

Scheduling & Shifts

Schedule all of your security operations through THERMS with location schedules, guard shifts, and text msg notifications. You can use scheduling to track GPS clock in/out as well as breaks, geo-fencing, and more!