A security guard's duties go beyond simply navigating checkpoints while on patrol or at their assigned location. The front-line security professionals must do much more than what paper-based procedures can handle. Few technology developments have had a more significant impact on how businesses handle their security requirements than real-time security guard tracking software while on duty. An extensive network of monitoring notes linked to a single software dashboard that you use to oversee and record your guards' patrols constitutes a guard tracking system.

Your security patrols will progress more quickly and effectively if you use dependable real-time guard tour solutions. Additionally, they reduce human mistakes that would otherwise seep into your business operations. Customers and managers can review a security guard's performance throughout their job, but advanced guard tour technologies go far beyond. Such systems can significantly increase effectiveness and accountability by offering real-time tracking.

Your security guard tracking system's success will depend on several parameters, including how simple it is to schedule, how it handles reports, and how well it manages data. The ability to complete all of this in real time is unparalleled. Keep reading to learn more about the functioning of real-time monitoring software.
Understanding security guard tracking software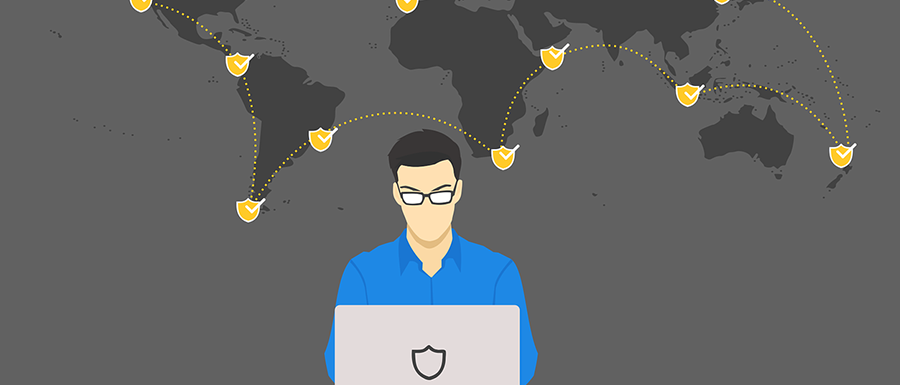 Many security guard companies are required to serve their clients by security businesses. They carry out their tasks at workplaces, homes, apartment buildings, corporate meetings, or patrols. It's a little challenging to manually keep a record of all the security personnel, their job locations, and shift times. A guard tracking system takes care of everything for you.

This system makes the job of supervisors simple, from planning to tracking to dispatching support in case of crisis. A security guard app may digitally control and monitor all security actions in real time with the use of a security guard tracking system. Scheduling security operations like patrols and inspections, reporting incidents in real-time, issuing post commands, enhancing team collaboration, and more can be done effectively.

These findings often ensure that the security companies are covering all border posts and complying with the agreement's obligations. Additionally, because it's so simple for officers to know what they need to perform throughout shifts, they take greater responsibility for their work.
Are security guard tracking systems necessary?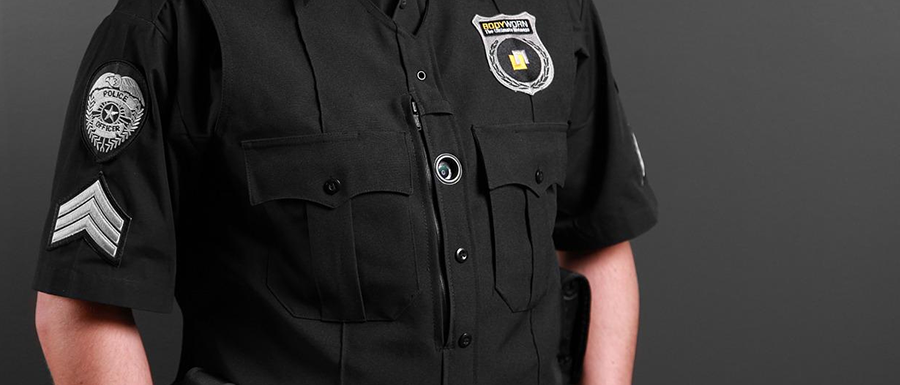 Whatever the size of the security force, you must have a guard tour system. However, not all tracking systems are created equal, so it's critical to understand your team's and organization's needs. You may determine which guard operations, such as guard visits, daily activity tracking, and posting orders, need tracking by being aware of your team's and organization's demands.

Managing security workers is never a simple task, as anyone who has managed security guard companies would know. Multiple constraints, including timekeeping and personnel responsibilities, could limit your ability to provide efficient services to your clients within the security guard industry. However, in modern times, reliable guard security monitoring programs enable you to guarantee improved customer service and improved guard efficiency. There are numerous additional ways that effective guard tour systems might benefit you.
Real-Time Tracking
This method is quite helpful when there are accidents or mishaps. Your security guards may report a document immediately by sharing videos or images instead of having to wait a long time. The radio might be used to describe the situation as well. By communicating right away, the matter can be addressed quickly and without needless delay. This may save your clients' lives in a variety of situations.
Guard Accountability
A guard tour monitoring system's primary advantage is that it will give your guards far more capability and responsibility. GPS tracking, digitized checkpoints, and automatic timekeeping guarantees that your security guards perform better and are more productive. When a guard misses checking in within the allotted period, high-tech installations could even send digital signals. This responsibility not only gives you the power to hold ineffective guards accountable, but it also gives your customers peace of mind because they no longer have to worry about keeping an eye on their guards constantly. Your consumers will feel secure and accept the actual efforts of your personnel if you have solid evidence to back up your assertions that your guards provide trustworthy service.
Data-Driven Choices
You may recognize your company's top contributors and underperformers with support from a well-managed monitoring program. This will make it easier to provide incentives or penalties as necessary. It can raise staff productivity to such an extent that it starts to affect how much money you are able to bring in.
Ensures Utmost Safety
First and foremost, your security guards' and customers' absolute safety is guaranteed by the tracking and monitoring tools. Your staff will be safer if you notify and respond to emergencies swiftly. A good brand image is also created as a result of ensuring the safety of both staff and customers.
How does real-time security guard tracking software work?
When it pertains to real-time tracking, the global positioning system (GPS) is a significant solution. With such a web-based management solution, GPS is simple to control on smartphones and tablets, which is beneficial for back-office workers. They can not only monitor the Guard's operations, but they are also able to evaluate their security. Monitoring system activity is the initial step in monitoring system performance.

Systems for guard tours assist managers in keeping track of guard activity on a daily basis, for instance, when touring residential premises, commercial assets, and equipment security. The system makes sure that the specified guard has passed through checkpoints within a predetermined amount of time and has given reports outlining whether the situation is okay or not.
Advantages of real-time security guard tracking
Using cutting-edge tracking equipment, security guard tracking improves communications between the client, managers, and the security team.
When it concerns security guard tracking systems, timeliness is the aspect that shows the most guarantee because it continuously maintains safety.
Real-time security guard tracking is both effective and responsible.
It simplifies the reporting procedure because technology allows for more accurate calculations.
Humans commit errors, not machines. As a result, human error is eliminated through the deployment of security guard tracking equipment.
The notion that technology was first used to lessen or divide the workload of security officers is not a secret.
The security guard tracking system is used to notify back-office workers whenever a situation arises when the security officer is not informed or is having a problem.
Monitoring guards become simple without raising a question on their competence.
The tracking gadgets for security guards are equipped with cutting-edge technology that enables quick responses, particularly in an emergency.
Features of an ideal security guard management system
GPS Monitoring
GPS tracking, a key component of a security guard tracking system, offers numerous benefits to management. You will be able to find the security guards but also quickly dispatch assistance in an emergency.

Geofencing is a capability that is available in addition to GPS tracking. They can create a geofence for the security guard using this capability. The managers are immediately notified anytime they quit or rejoin the dedicated space. In order to monitor the security guards and determine whether they arrived on time or not, they can do so.
Emergency Care
A security guard management system also provides emergency response, which is an augmentation of the aforementioned benefit. The management can react quickly in an emergency, thanks to GPS tracking and real-time monitoring of security guards' activity.

A panic alert or an emergency button can be used by security personnel to warn their managers or the control unit. Through the use of this technology, the system notifies the control center that the security guard requires assistance, and they promptly dispatch backup and assistance.
Simple Scheduling
Organizing the assignments for the officers is the largest difficulty faced by supervisors and managers of security officers. Everything needs direction and management, from tracking guards to giving them tasks, shifts, etc.

A guard tracking system enables simplistic scheduling for the management, making it easy and uncomplicated for everyone. You can set daily, weekly, or even monthly schedules using the scheduling function.
Comfort for the Security Guards
A guard tour tracking system is quite useful for the guards and supervisors. A system like this will assist the guards in taking preventative measures by providing an intuitive dashboard and features that are simple to comprehend.

The guards can perform many tasks with such a system, including recording attendance, communicating reports, and sending panic warnings. With the proper application of such a system, the guards can facilitate the management's job and foresee many risks and mishaps.
Conclusion
Unquestionably, an owner who wishes to safeguard his property from dangers of any sort should contact reputable security services to handle the requirements of protection. It can be challenging to choose one of such services that will serve your needs best, given the many possibilities accessible. Additionally, before putting all of your trust in a company, you should investigate its credibility.