We have added a new feature that gives you the ability to draw a geo-fence perimeter around your Locations.
This feature will provide support for future features with GPS clock in/out and geo-fence events of your Users.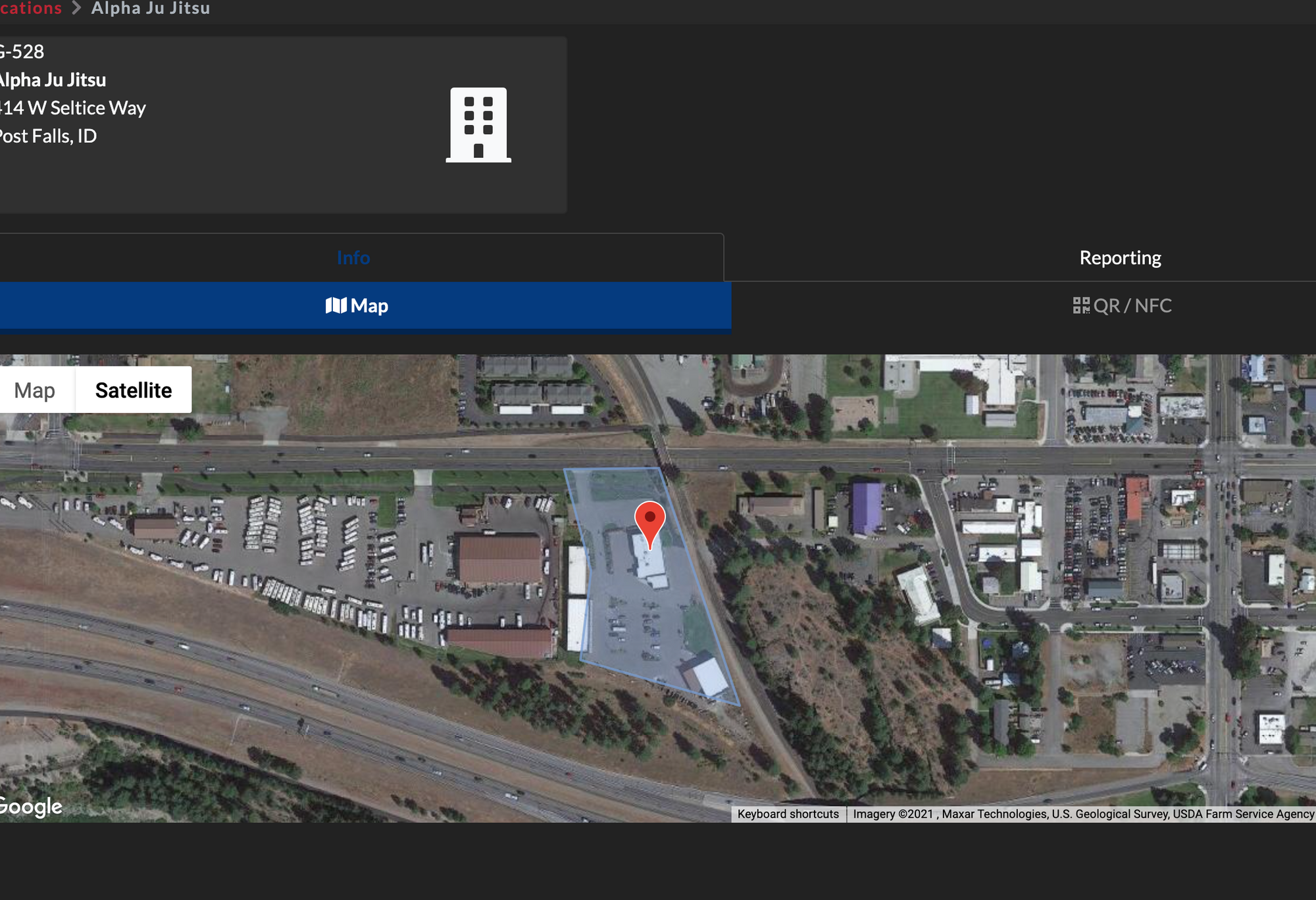 To create your geo-fences, go to a Location, select the dropdown in the top-right and select edit. Scroll down and you will see the map with the option for "New" to create the perimeter geo-fence.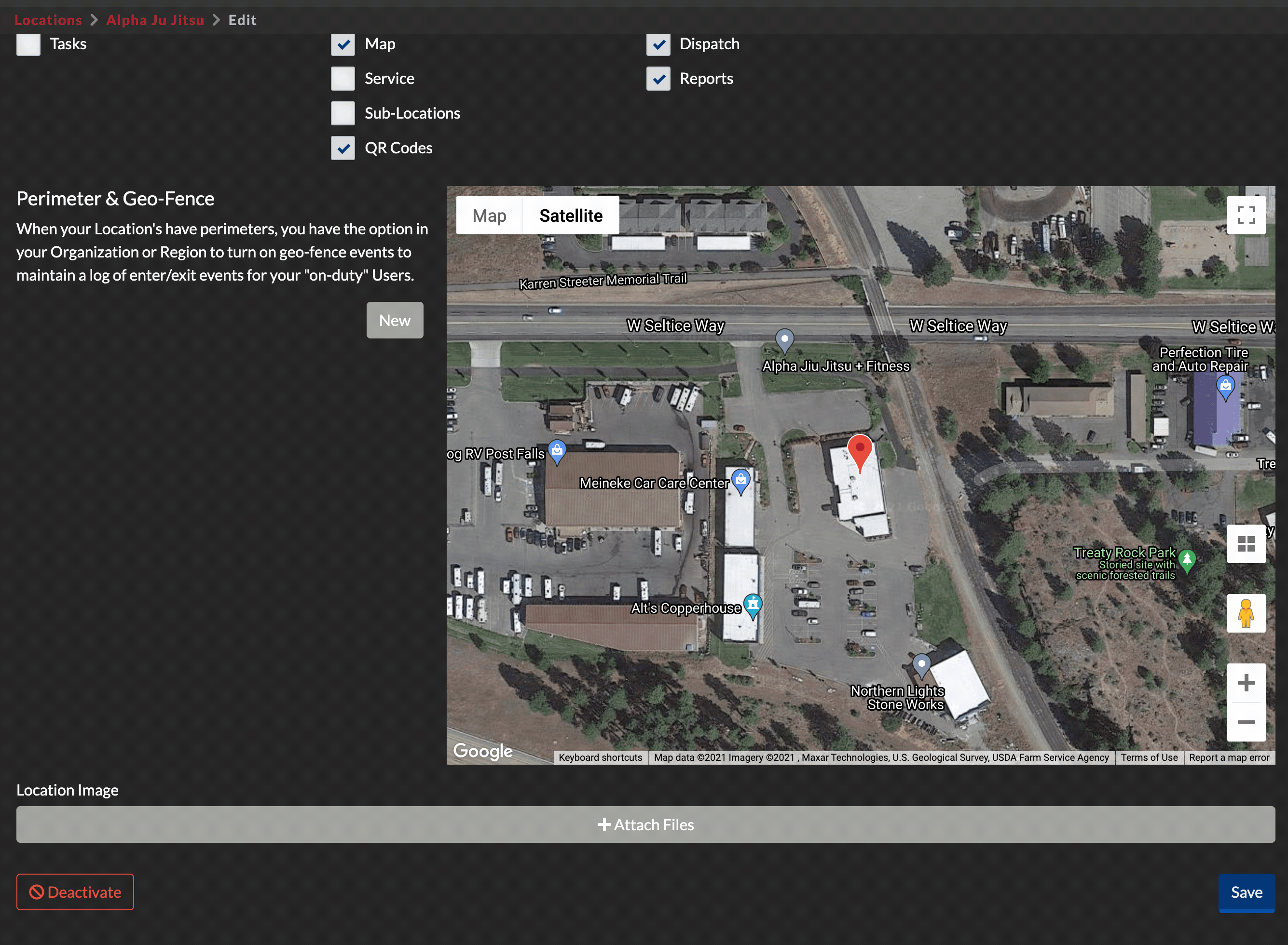 Geo-fence perimeter drawn around your Locations will help with GPS tagging in Reports, arrive/depart timestamps from your Users and also provide a visual guide to your on-duty security team of where the Location boundaries are located on the map.