This list of new features & improvements applies to the web app. We have a new release coming for the mobile apps that will include new scheduling and GPS features.
The first thing you will notice in the web app is the new color scheme. We are migrating to a completely new look and feel over the coming months. If you are inclined to share feedback and thoughts, email tom@therms.io.
Roster & Users
We have made some improvements to the Roster and User list features in THERMS. We are focused on improving the UI in THERMS to better support on-duty operations and information.
Dispatch Service Call "Assign Action to User" list shows who's "on-duty":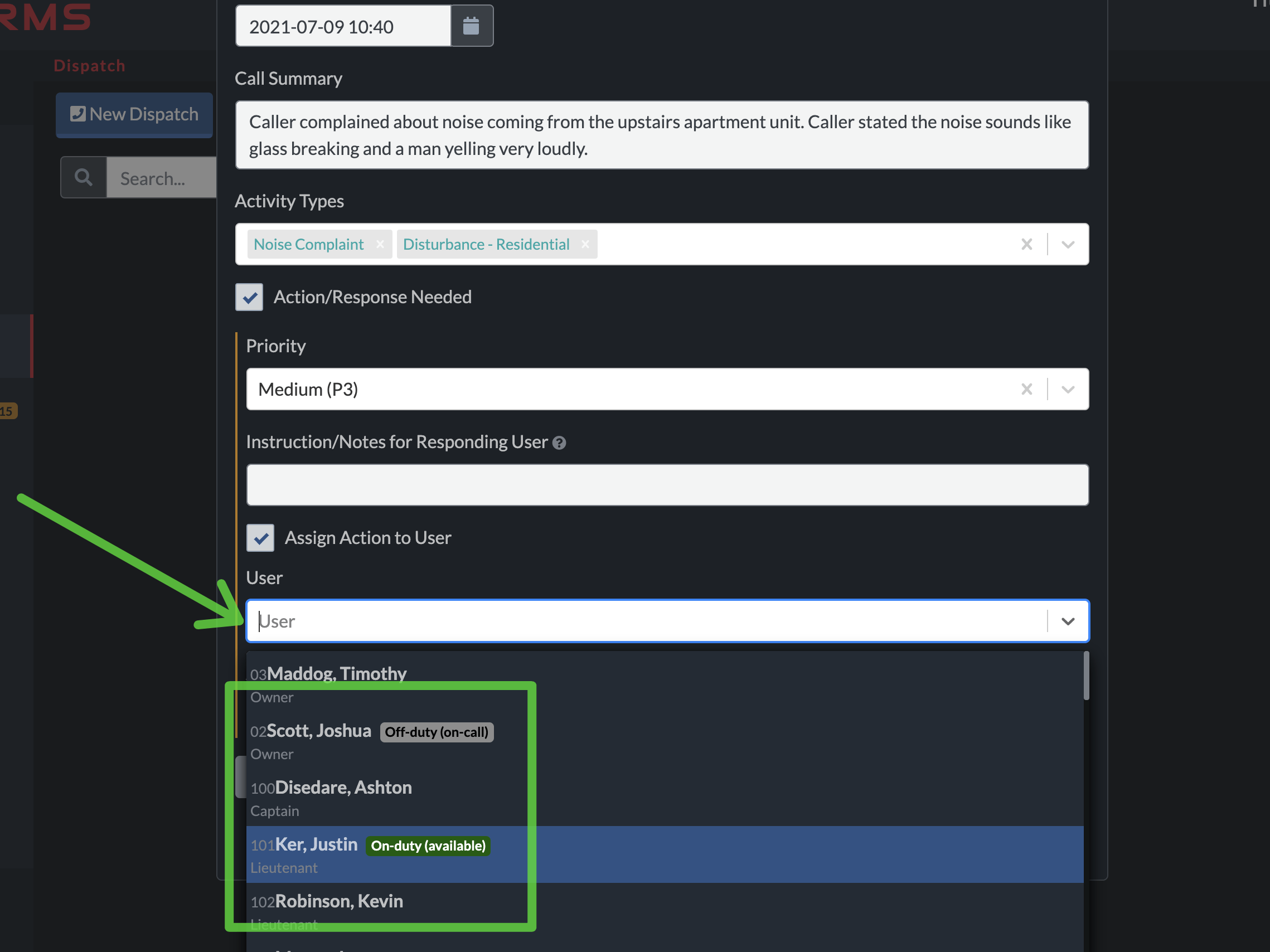 View User "duty status" in the Roster screen list: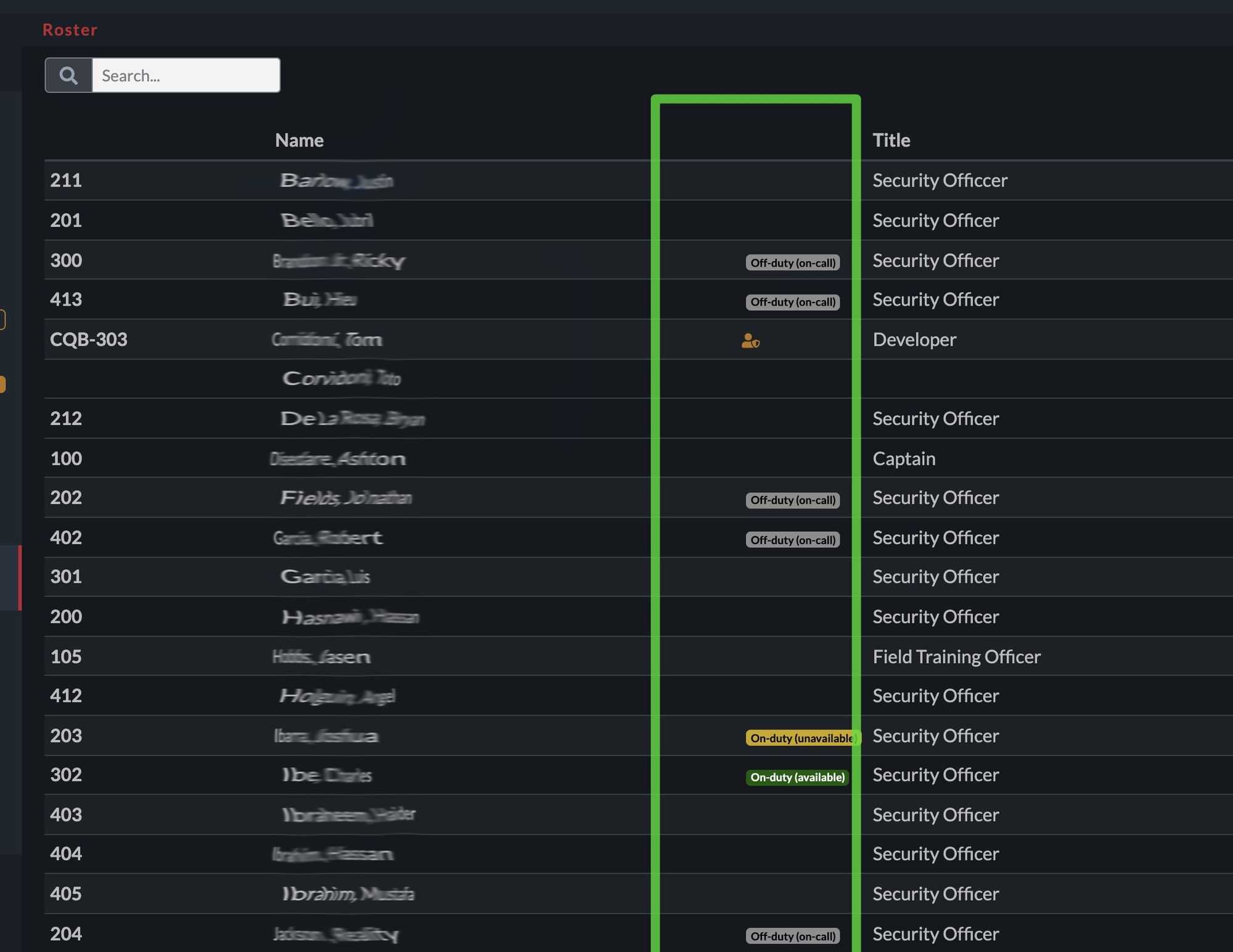 Usernames have a new status indicator for "duty status" and online/offline. The color of the User's "duty status" is shown, ie: green/yellow/grey:

Schedule
The Schedule module [beta] has new features and improvements.
📢 Special thanks to Ozzie from GA Asset & Protection for helping!
Weekly hours total and per User weekly total hours scheduled:

Download Schedule Timelogs - this will support the ability to process payroll for specific pay periods by downloading the clock in/out Timelogs for a date range, ie: July 1st-15th: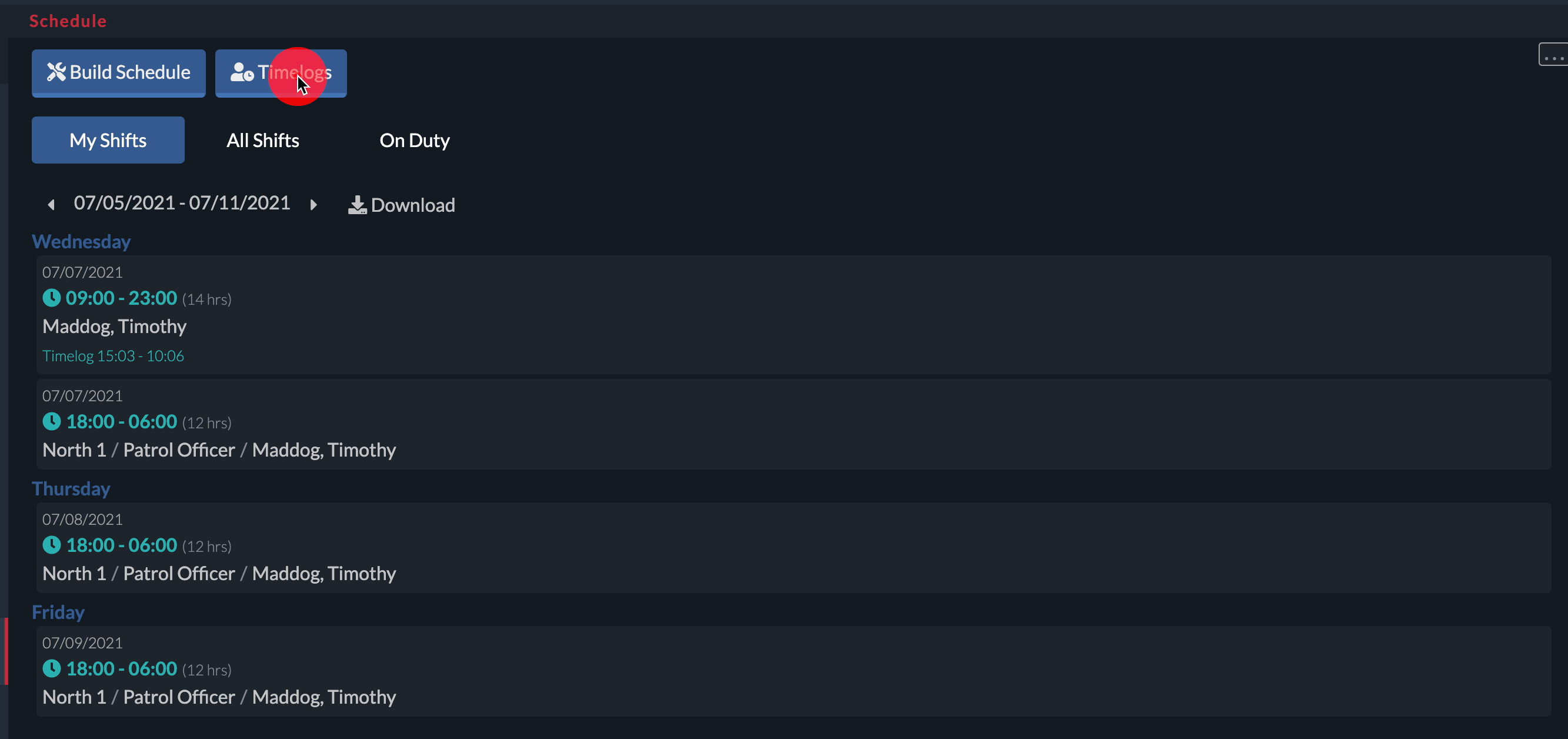 Download published Schedule for a week: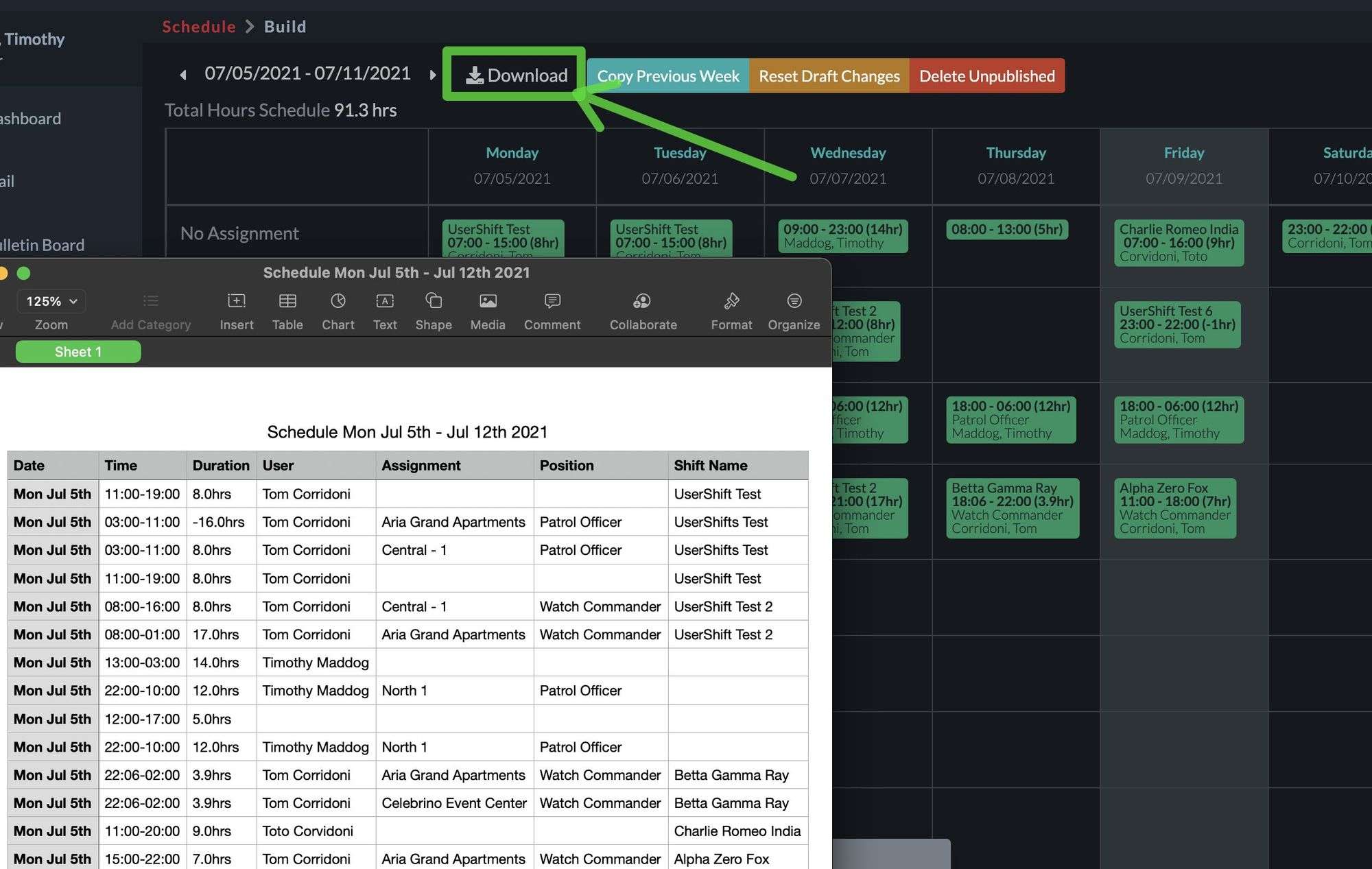 View a User's published Schedule under the User's profile: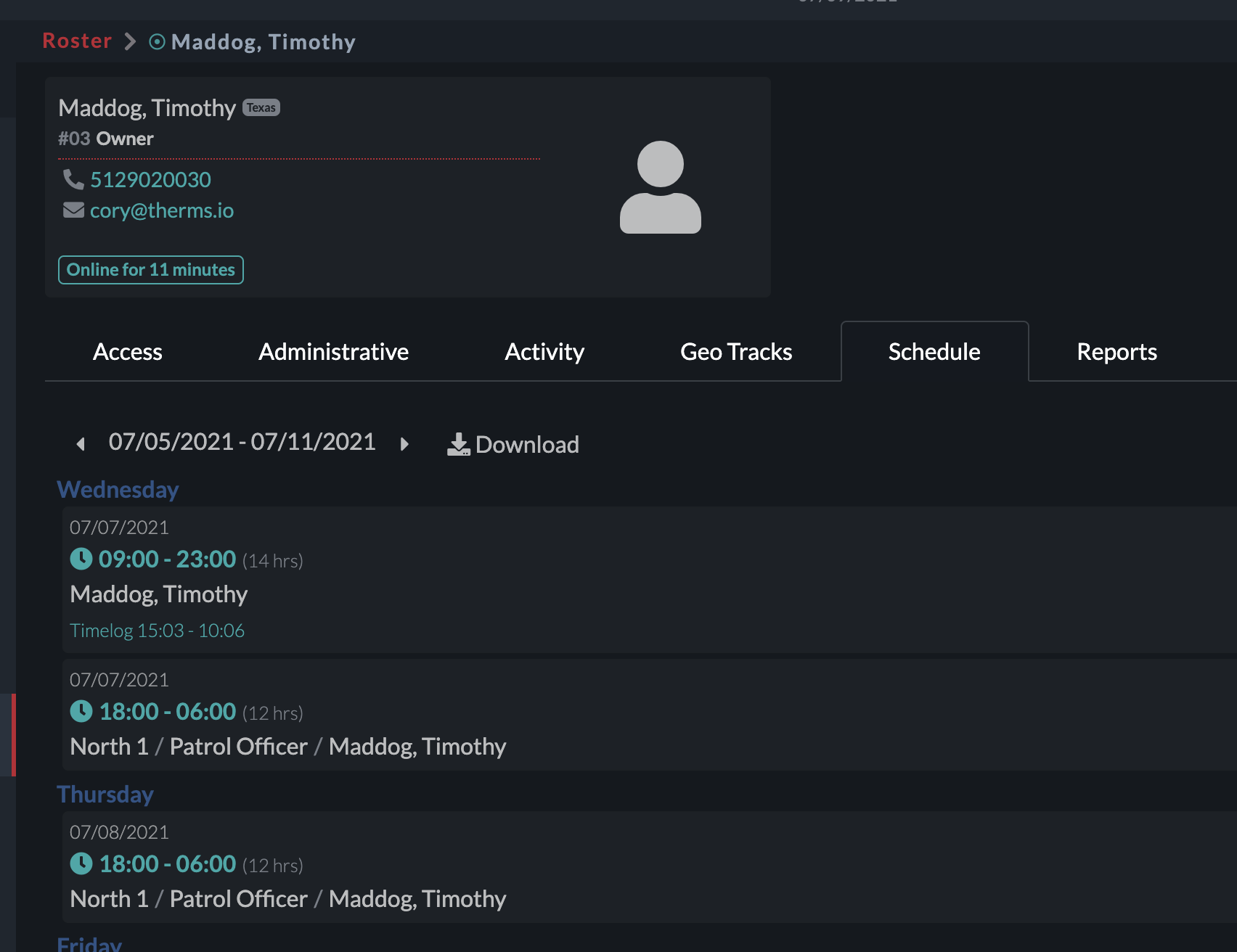 A User can click/press on their name on the web app and see their current schedule status: