This tutorial walks through setting up the Dispatch module for a new organization account.
Before continuing, make sure you have activated the Organization module for Dispatch in the Admin page. If you see the "Dispatch" link in the main menu it has already been activated.
Navigate to the Dispatch module from the main menu. Click the "New Dispatch" button on this page and you will be presented with a pop-up:

Follow the "Settings" link or select in the dropdown menu at the top right of the page.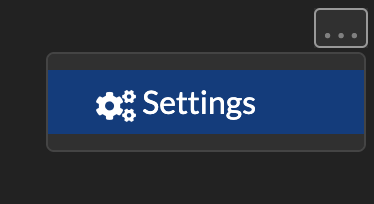 In the Dispatch settings page, you will see the options to activate Dispatch record types. Depending on your Organization's operations department, you may not need both types. If your operations requires staff to call in when checking in/out of shift, then the "Duty Status" Dispatch record type might be useful.
A "Service Call" Dispatch record type is used when an incoming call is related to security services provided and may optionally be requesting a response or simply calling so that information is documented. An example - a resident from an apartment complex calls your Organizations dispatch phone number to report there is a late night party in the unit above. The Service Call Dispatch record contains fields for logging this information and optionally assigning a "Action Needed" to the on-site security officer.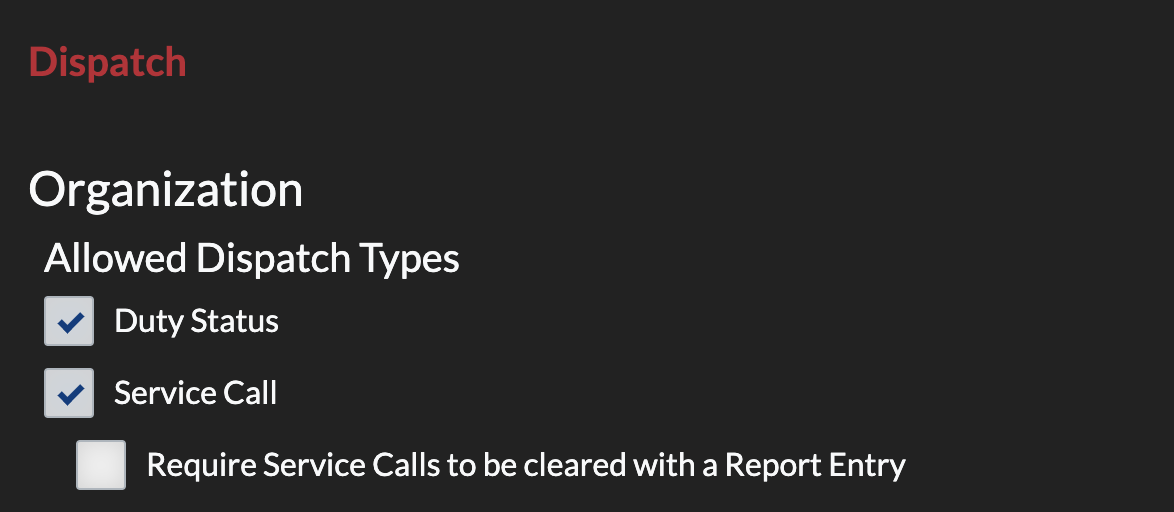 Dispatch Service Call records can be attached to Reports in a Report Entry as well as other information in the system. Dispatch records also have an Activity Type field which is useful for "Stats" on the type of calls and time of day that your dispatch receives.
If you want more information about Dispatch records check out the Log Dispatch Calls tutorial