Locations
Scheduled Report sending to email Subscribers. Location Report emails can be scheduled to email Subscribers at specific time of day. This feature was added in the form where you create/edit a Location Email Subscriber.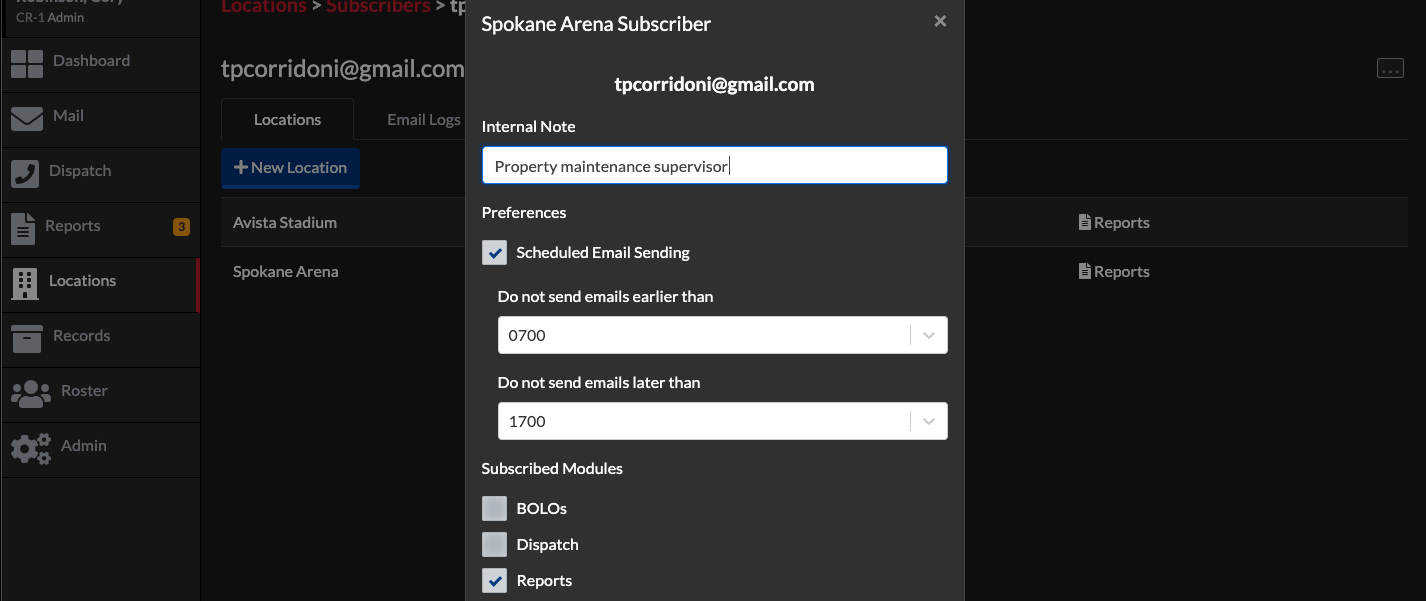 Portal [New Module]
The "client" Portal has been released and is available to all THERMS organizations. The Portal is a separate dashboard that is for clients or 3rd party stake holders for a Location(s). In this dashboard a Portal User can view BOLOs, Dispatch, Reports & Tasks for the Location or Locations that they were given access to.
To be able to use this new feature, an admin must activate the Portal module in your organization's modules under the Admin module from the main menu.

Only Users with the permission can create Portal Users, you will need to give your supervisory/management Users this new permission under their profile. A Portal User can be created by navigating to the Locations module, selecting the dropdown in the top-right and then selecting "Portal Users".
When a Portal User is created, an email will be sent out which contains their password and a link to login app.therms.io/login. Portal Users login on the same login page as regular THERMS Users.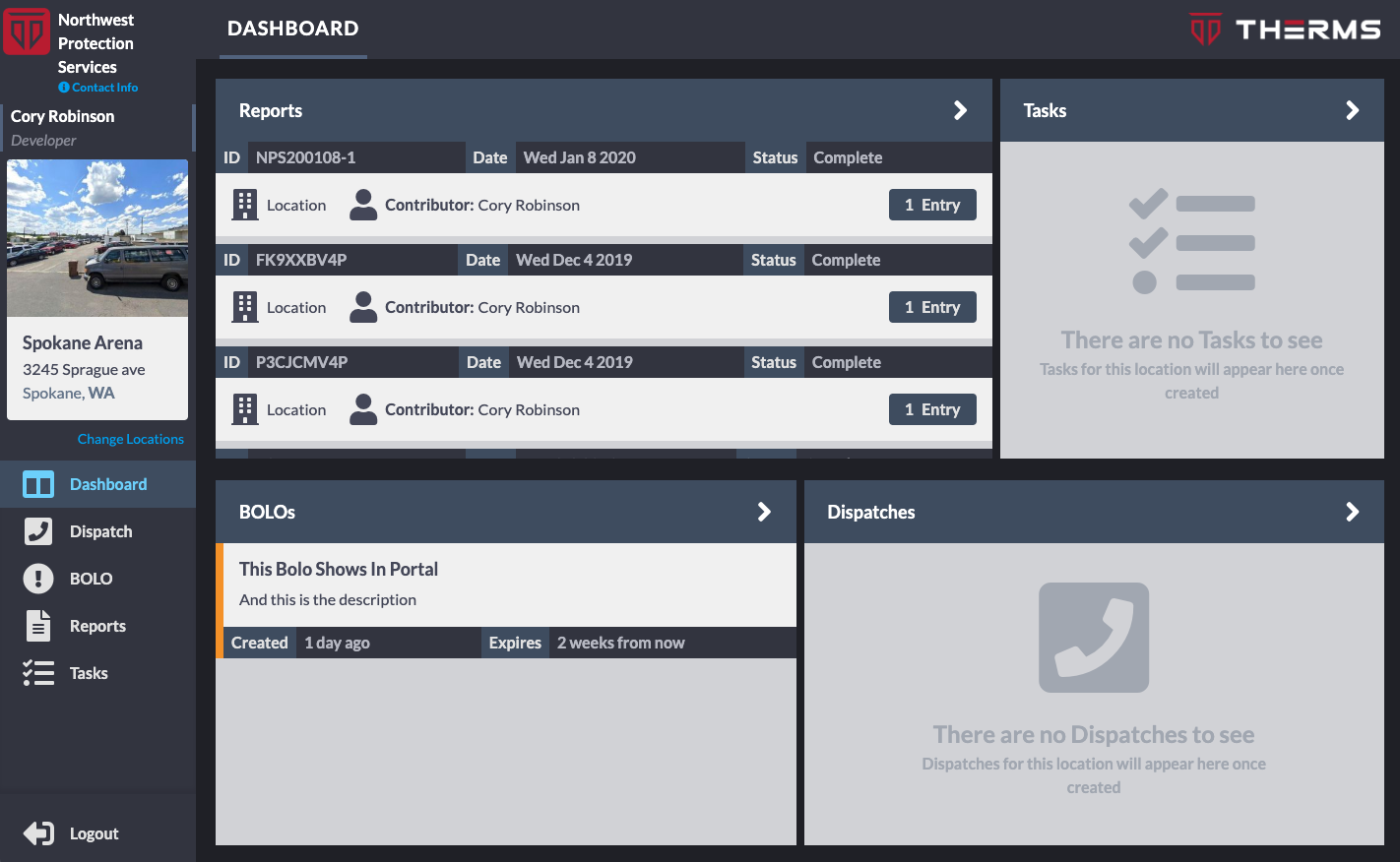 For company managers and owners, if you want to see & experience what a Portal User sees when they login, you can create a new Portal User for yourself with your existing email address for THERMS - then logout and back in again.
Read More About the Portal: www.therms.io/portal-users
** Special thanks goes out to Tomas Corridoni for this great feature and new addition to THERMS! 👏🏼 ✊🏼
Users
User information can be restricted by access level. This allows organizations to hide personal User information like email & phone number as well as User Activity from Users who do not have the minimum access level. This setting can be adjusted by going to: Admin > Settings from the main menu.