We have released new features that allow your security team to improve the accountability and GPS tracking of your field staff.
The new features add GPS location enter/exit geo-fence events & GPS location breadcrumb markers under a User's profile and any relevant Location in your account.
When a User has a Duty Status of "On-Duty" or "On Shift" their GPS is tracked and logged, incrementally. THERMS stops tracking a User's GPS when they clear their status.

GPS location for a User is logged for the following events:
Enter & Exit a Location's geo-fence perimeter, https://www.therms.io/update-location-geo-fence/ (mobile)
GPS breadcrumb when the mobile app is opened/focused by the User (mobile)
GPS breadcrumb when a Report Entry is created and the GPS is tagged (web & mobile)
GPS tracking a User's geo-fence enter & exit events at your Locations is only a feature when your User's are using the mobile THERMS app that is downloaded from the app stores and will not work if your Users are on the mobile web app version.
To see a User's or a Location's GPS event history, navigate to the profile and select the tab "Geo Tracks":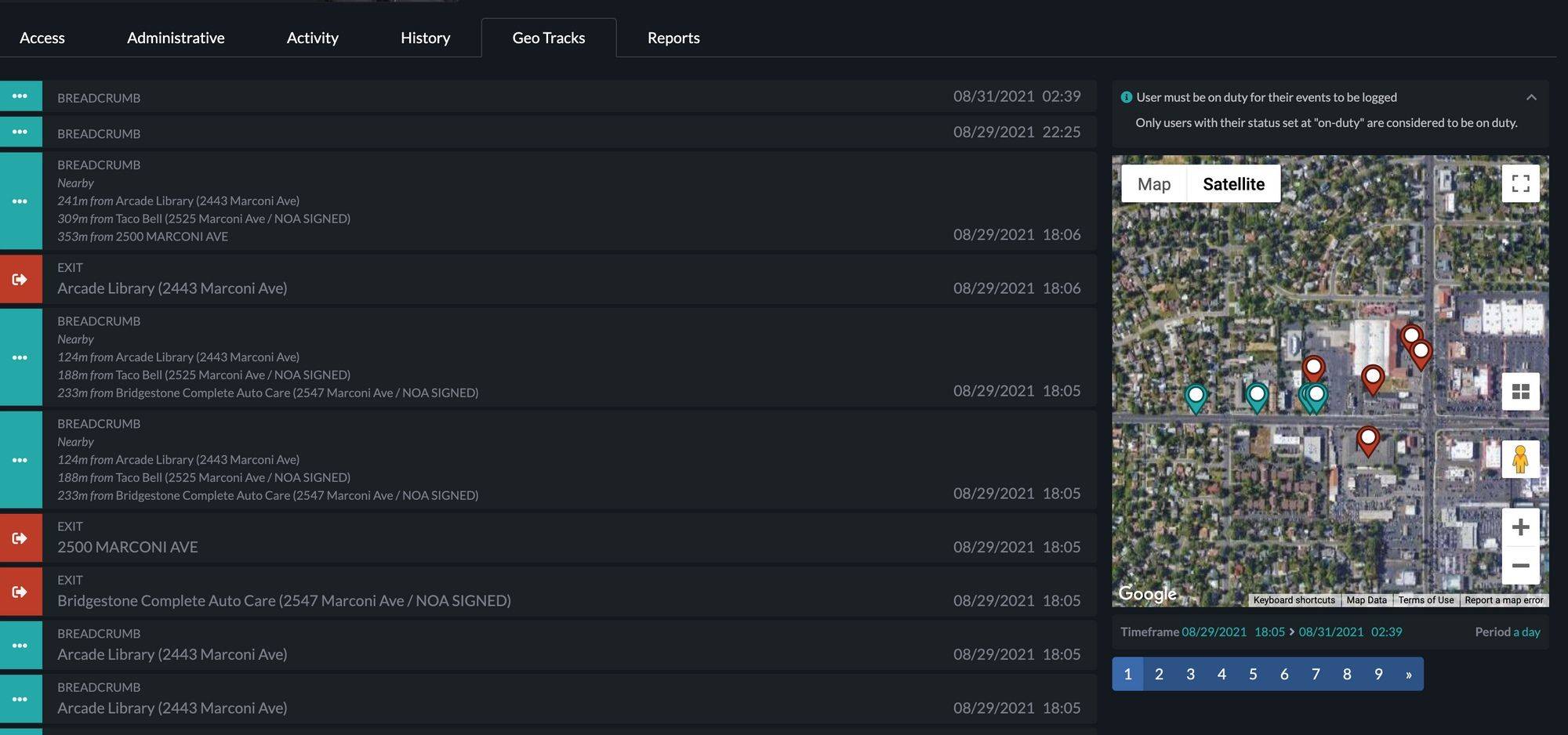 Special thanks to our THERMS team member Tomas Corridoni for his effort and work on this feature! 🙏👏🏼🎉