Many operations and tasks must be handled daily when running a private security service. Timekeeping, scheduling security guards for different duties, preparing training sessions, and ensuring security guards are fulfilling their assigned tasks during their shift are all responsibilities that must be managed efficiently and professionally to provide clients with much-deserved peace of mind.
There is another operation that is tricky but crucial to perform, and that's guard monitoring. Today, we have guard monitoring assets that can be leveraged, one of them being a monitoring system. But what is a guard monitoring system?
We seek to inform the readers about the various aspects of a security guard monitoring system in addition to discussing what it actually is and how it works. We aim to equip the readers with the right information to help them choose the best security guard monitoring system.
In this article, we will begin with the meaning of a security guard monitoring system. Next, we will look at the working of a security guard patrol system (or the monitoring system) with the help of some prominent features of the same. Finally, we will look at some major benefits of an efficient guard patrol system.
What is a security guard monitoring system?
A Security Guard Monitoring System is a great way for businesses to keep track of personnel whose jobs require them to move around a lot, including security guard patrolling, policeman patrolling, nurse rounds, remote equipment inspection, and so on.
Guard monitoring systems are tools that help organizations manage, record, and perform security tours of the assets and ensure officers perform the required tasks within the specified period.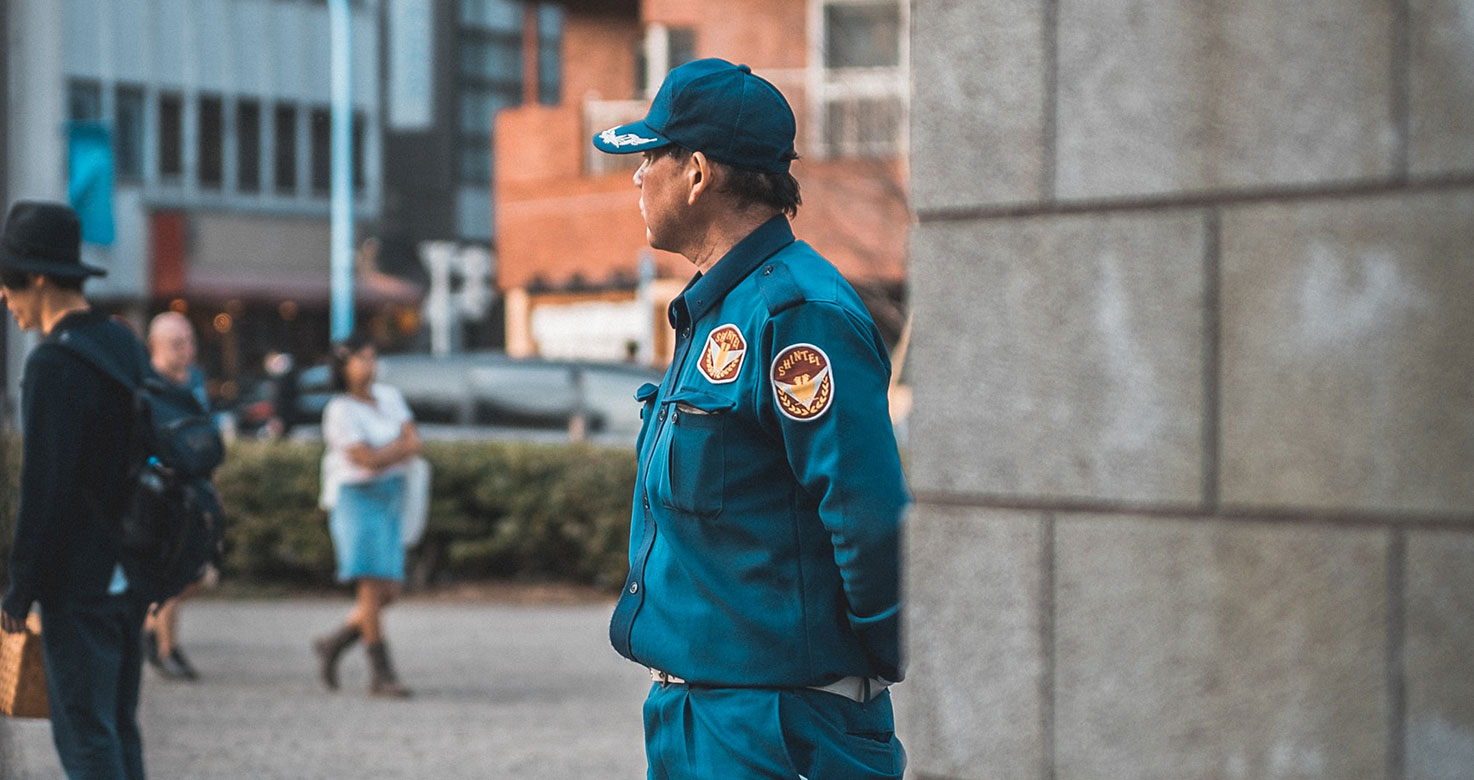 The system uses security guard tracking software that doubles down as security guard management software. The functionality of the latter allows security companies and organizations to manage various aspects of the working of security guards, including their attendance, duty hours, payroll, and everything in between.
Why Use a Security Guard Monitoring System?
Security guard monitoring and management are important parts of enhancing an organization's security. You can get the finest performance from your security guards by using an effective guard monitoring system, assuring maximum efficiency and productivity.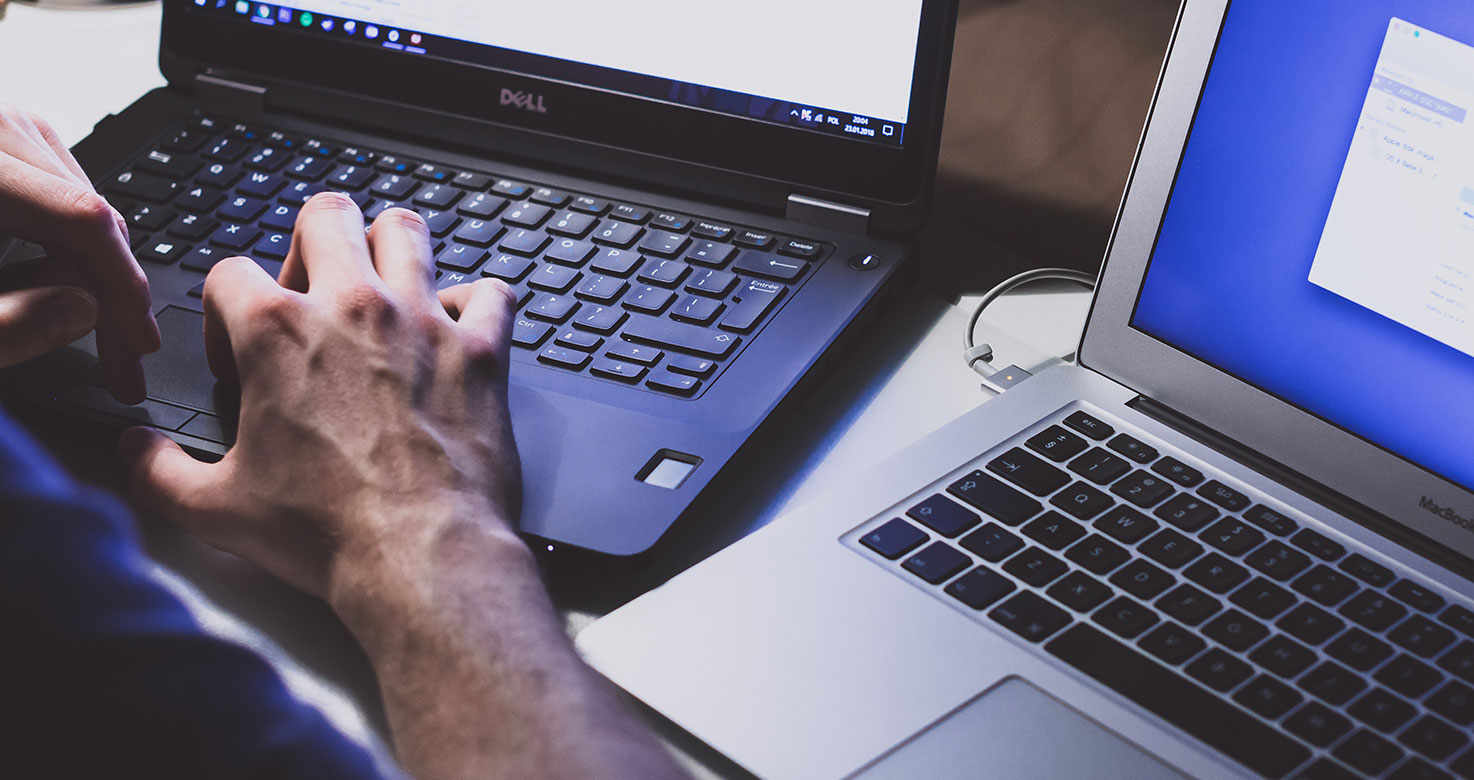 Implementing guard tour systems is critical if you are concerned about the efficiency of your security guard workforce or want to ensure that the security guards are properly managed. The software helps you better manage and secure your patrol personnel while ensuring the peace of mind of your clients as a security guard firm.
How does a Security Guard Monitoring/Patrol System Work?
A security guard monitoring/patrol system consists of three major parts:
Patrol reader
Checkpoints
Security Guard Tracking/Management Software
First, the checkpoints are placed along the patrol route's major intersections. During the patrol, the security guards read their ID tags with the patrol wand that they carry before reading the checkpoints in the order of the routes.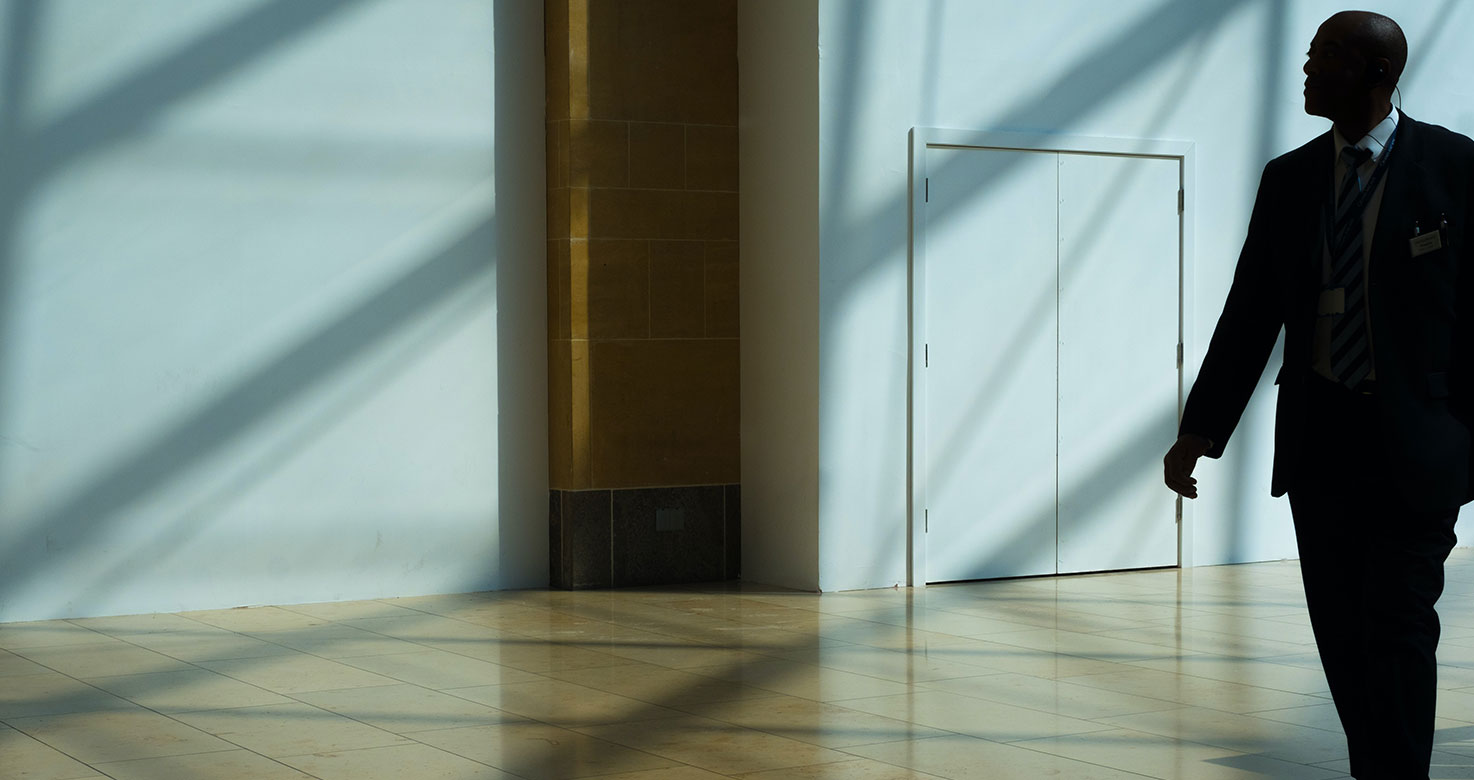 If a security guard encounters an emergency at the time of their patrol, the event tag can be read at any instance, and the checkpoint details, including its number along with the time of reading, can be saved in the wand as a patrol record. Later, the security guard management software regularly uploads the patrol records in the patrol wand to a computer or a server automatically.
The management software can generate statistics results such as missed patrols and missed checkpoints by comparing the pre-set patrol plan with real patrol records. These reports can accurately reflect the patrol work that has been completed.
With the advancement of technology, companies like Therms have started implementing QR codes, NFC tags, and beacons for event tagging. With Therms, the security personnel scans the tags placed at the site, and the Monitoring Center is informed of the situation.
The Therms web app is automatically scanned for every location in the world by a cloud server if necessary. With Therms, a security guard manages her entire duties via mobile devices and completes security tours with total control. Therms have efficiently integrated the latest technology into how it operates and helps security firms and their clients monitor security guards.
Features of Security Guard Patrol System
Now, let's look at some stand-out features of a security guard monitoring/patrol system. These include:
Real-time monitoring of security guards
Another advantage of security guard monitoring is reporting in real-time throughout a shift. If and when an incident occurs, a security guard won't have to wait until the end of their shift to report it, nor do they have to call their supervisor.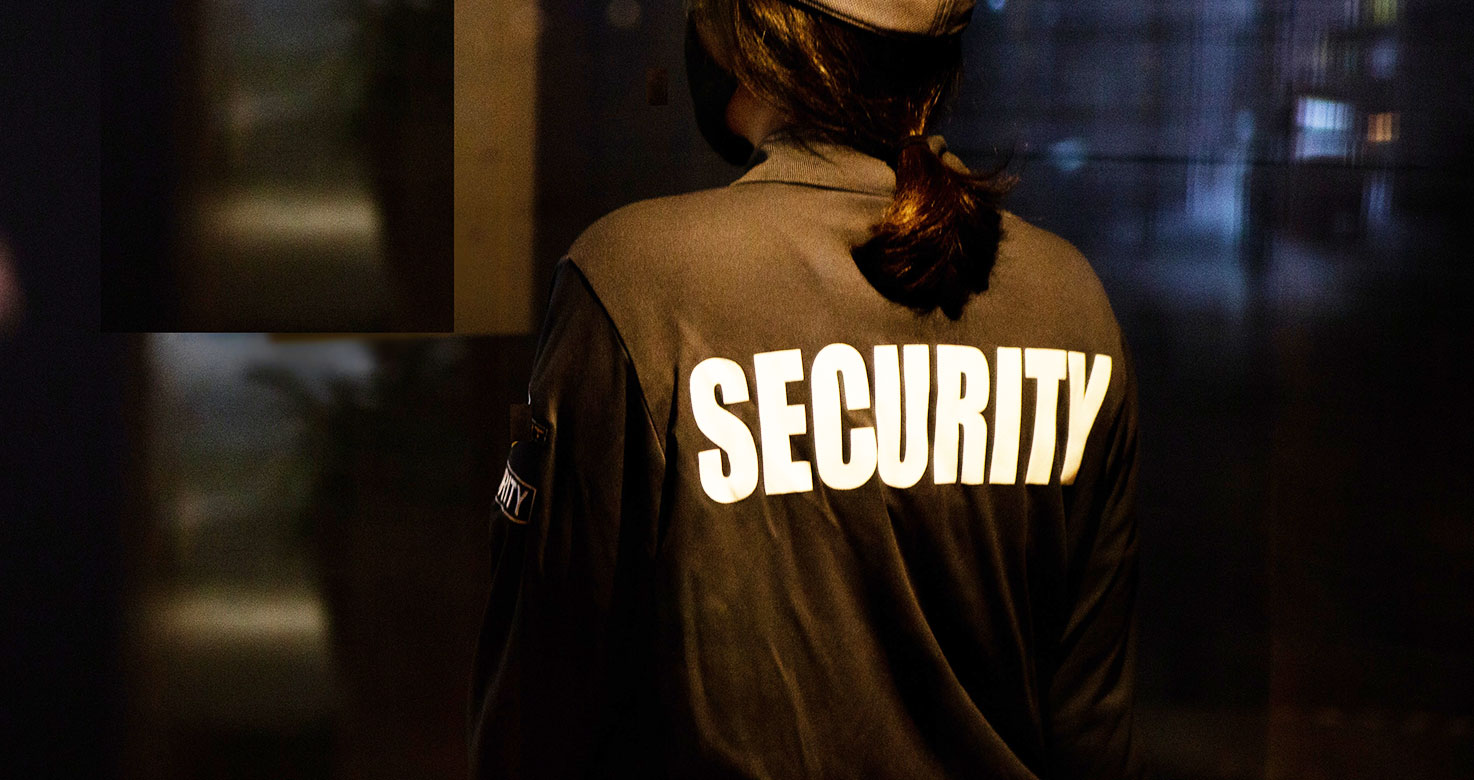 Instead, videos and images of the incident can be instantly shot and shared to a client-only website. After that, security supervisors and customers can use real-time data to assess the situation and offer guards directions on how to proceed.
Better security and control
You can keep track of each of your security guards using an advanced security guard monitoring system.
Furthermore, a patrol management system provides security guards with fast access to their tours as well as control over any events that arise.
Through a dashboard on their security guard monitoring system put on their smartphones, the security guard can see the whole log of their tour.
Incident Reporting
Incident reporting permits security guards to report any suspicious activity that occurs while they are on patrol. The specifics of these instances are logged in the guard patrol systems' storehouse, where they can be assessed, and preventive steps are taken afterward.
Instant notifications
Preventive management is essential for efficient security guard management/tracking. The security guard monitoring system gives an immediate notification to the designated individual, informing them of any missed rounds or other lapses in duty.
The person who receives the warning from the patrolling guard system can then take preventative measures to guarantee that the security guards are doing all of their assigned tasks with the highest efficiency.
Security guard attendance management
Guard monitoring systems come with an attendance feature that provides you with a continuous online update about the security guards present on duty, allowing you to better oversee resource planning and management. It connects seamlessly with your HRMS and boosts your company's overall productivity.
One point solution
The security tracking software helps protect property and assets from unauthorized use. It provides easy access to all types of property, including department locations, warehouses, transportation facilities, airport stores, and isolated areas.
A sense of safety for guards and clients alike
You may give guards and clients an extra degree of safety and protection by implementing a monitoring system with tracking and real-time reporting functions. This is particularly important during night shifts when guards are frequently patrolling locations after the majority of the population has left for the day.
Supervisors can attend to the location themselves or dispatch additional security staff to assess the situation if they have a system that can send instant push notifications if an officer fails to check in on time. Additionally, having a system that can transfer videos and pictures to mobile devices allows law enforcement to use real-time data to catch thieves or other criminals.
Improved accountability
The system notifies supervisory officials that guards are arriving on time for their shifts, patrolling at designated locations and times, submitting daily and incident reports, and doing other duties as assigned. The system uses a combination of electronic checkpoints, GPS tracking, and automatic timekeeping for the same.
Conclusion
We have covered in considerable detail what a guard monitoring system is, how it works, and its various features so that you can learn more about security guard management in the modern-day age.